Effects of Delayed Care on the Workforce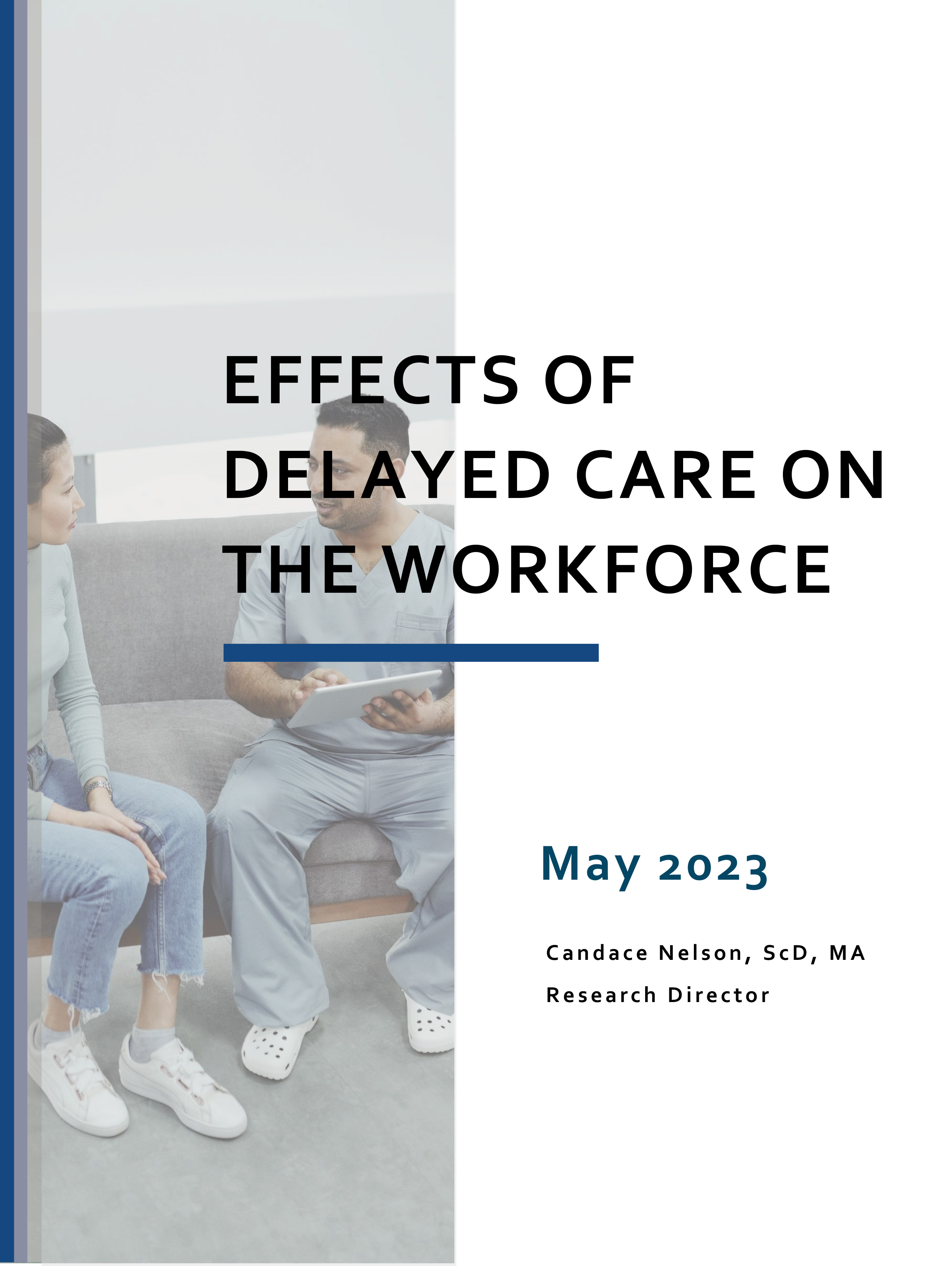 At the height of the pandemic, individuals were asked to delay preventive care and elective procedures during periods of high community transmission. Many employers are now understandably concerned about the potential costs of delayed care, and the impact this has had on those with chronic conditions that may have gone untreated over the past three years. In an effort to understand who is delaying care and why they have delayed care, Integrated Benefits Institute surveyed more than 5,000 employed individuals in the US.
IBI's survey found that less than three-fourths of employees are up to date on preventive screenings and immunizations. Fifty-eight percent of employees delayed necessary medical care due to cost or insurance barriers, 42% reported delays because there wasn't an appointment available, and 35% delayed or avoided care due to fear of getting or spreading COVID-19.
View Report