Infographic: Making Post-Pandemic Hybrid & Flexible Arrangements Work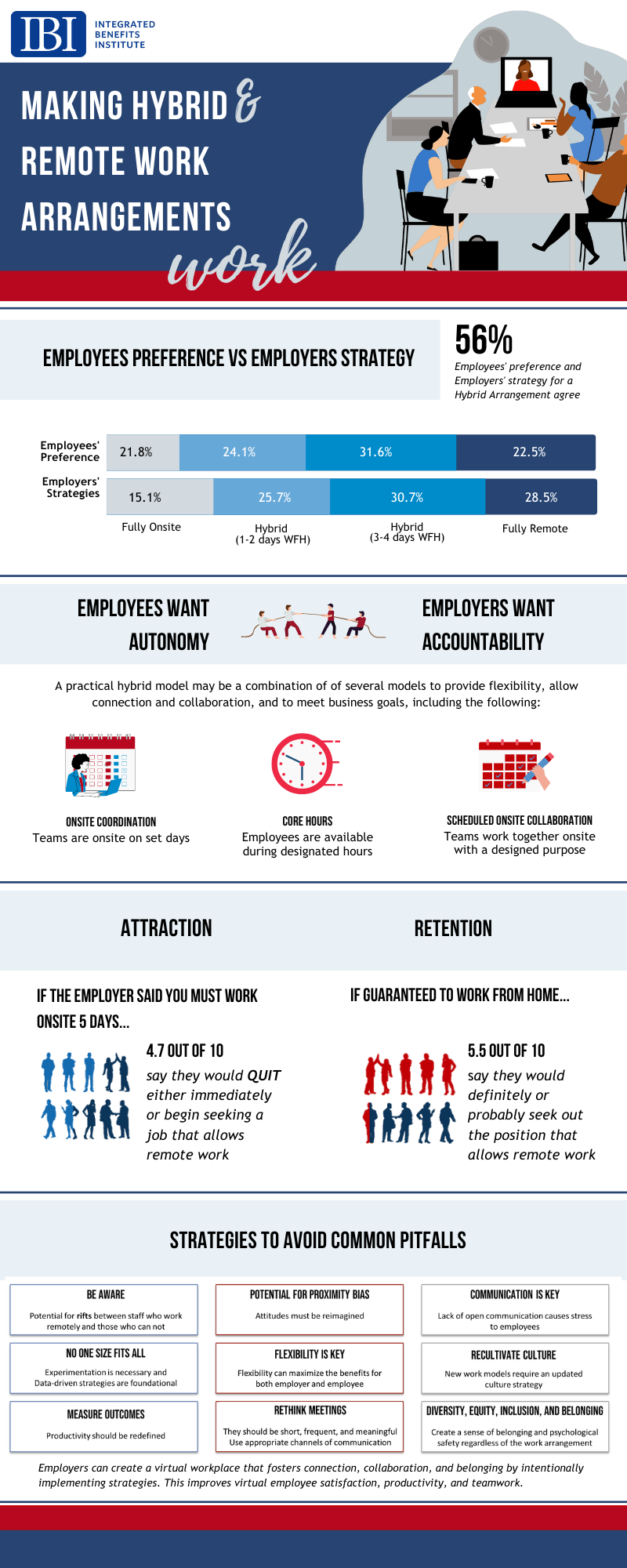 The Integrated Benefits Institute (IBI) conducted an analysis of flexible work models to gain more insight into how to optimize work arrangements for employers, attract and retain talent, and maximize productivity. IBI examined flexible work models' variations, benefits, challenges, supports, and outcomes through a two-tiered, sequential, mixed-methods study.
Current research shows that almost half (47%) of employees indicate they would quit a job or begin looking for a new job immediately if their employer mandated a full-time return-to-office policy. IBI's findings highlight a significant gap between employers and employees regarding the future workplace. Only 15.1% of remote-capable employees expressed a desire to return to the office full-time, while significantly more (22.5%) of US employers with remote-capable employees want their employees back in the office full-time.
View Infographic