Virtual Care Use in the Workplace: Infographic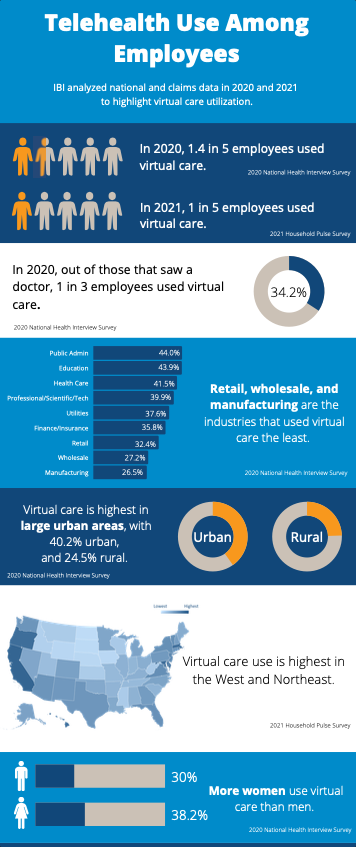 Prior to the COVID-19 pandemic, telehealth use was extremely low. Use surged once the pandemic began, as people were discouraged from seeking care in person. However, employers are still concerned some employees are not receiving adequate care. Only 20% of employees sought virtual care in 2021, and overall employee use decreased throughout the year. To examine which employees are using virtual care throughout the pandemic, IBI conducted an analysis of data on virtual care use.
This infographic highlights key findings from the study.
View Infographic