IBI's Benchmarking Database
THE NATION'S LARGEST DISABILITY & LEAVE DATABASE TO PINPOINT OPPORTUNITIES TO
IMPROVE YOUR DISABILITY PROGRAM
2,300+
SIC industry groups
Major data providers include: Anthem, Broadspire, NYL Group Benefit Solutions (formerly Cigna), ESIS, The Hartford, Lincoln Financial, Matrix, MetLife, Prudential, Sedgwick, The Standard, Sun Life, and Workpartners
---
IBI has launched the new
IBI Benchmarking Portal,
powered by Health Data & Management Solutions (HDMS). This interactive portal improves the analytic experience so IBI members can easily interact with disability and leave data. The new visualization dashboards will allow users to drill down on key metrics that are important to their clients, and compare their experience to the IBI
Benchmarks
.
IBI members will be able to easily and fluidly explore
benchmarking
data, saving time and opening up new insights. Users will be able to create custom dashboards, and export visualizations to use in client reports and presentations. Data can be filtered by industry, geography, and company size, available in one cohesive portal rather than downloading multiple individual reports.
BENCHMARKING REPORTS
WHAT IT SHOWS
WHO HAS ACCESS
COST

Industry Summary


Sample Reports


Reports on the state of a specific industry. Easy to generate, you just need an SIC code and a site login.
Stakeholder, Charter and Associate members
Free online access for Stakeholder & Charter members, limited access for Associate members
Database Query Tool
Sample Report
Reports on the state of a specific industry. Easy to generate, you just need an SIC code and a site login.
Stakeholders
Free with Stakeholder membership

Stewardship Tables


View Tables
Integrate leave and disability benchmarks into your client reporting with convenient Excel files of summary STD, LTD, and FMLA results for every industry in our benchmarking inventory. Diagnosis results by industry for STD and LTD.
Charter and Stakeholders
Free with Charter or Stakeholder membership

Stakeholder tables


View Tables
IBI Stakeholder tables produce claim-level outcomes and employer-level incidence rates for every reportable combination of data dimensions. The current files include results from 2019-2021.
View read me.
Stakeholders
Free with Stakeholder membership
Leave Benchmarking Surveys
View Summaries, Data and Infographics
We are conducting a survey each month on key topics of interest, which were selected by our membership. Four hundred employers of all sizes will be surveyed each month. At year end, the survey results will be combined into one result set, along with an observation summary paper highlighting the findings.
Stakeholders, Charters, and Associates
Free with Stakeholder and Charter membership
What's New?
Watch our 25-minute video about the newest features of IBI's benchmarking data.
You'll learn what's new in IBI's revised STD, LTD, FMLA and Workers' Compensation reports and where to go to access these reports.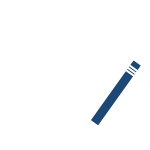 IBI Benchmarking Analytics: How has COVID-19 changed disability and leave patterns?
September 22, 2020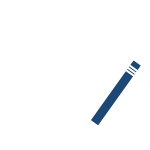 IBI Benchmarking Analytics: Short-Term Disability Incidence Rates Across Demographic Groups
May 20, 2020