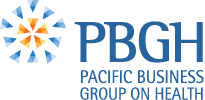 Biosimilars: The Next Frontier
Biologics have grown to be a vital component of modern medicine, bringing life-saving treatments to patients suffering from deadly diseases and providing remedies and solutions for those managing chronic conditions.
With many of the biologics facing patent expiration in the upcoming years, the biosimilar market has the foundation for future growth. This potentially presents unique opportunities to reduce healthcare costs and expand access to more affordable treatments for patients. Biosimilars products may open a new frontier to improving adherence and health outcomes—but to get there, research and healthy competition to fuel market growth is needed.
By attending this event, participants can expect to finish the two-part seminar with an understanding of the potential for biosimilars and the importance of promoting their use in order to sustain this necessary competitive force. Topics will cover:
What are biosimilars?
The changing marketplace
Alignment of incentives among purchaser, providers and plans
Optimizing access and affordability through benefit design
For PBGH & IBI members, please register using the code you received via email by first selecting the register button, then clicking the link to enter promo code.
Event Recap
View a recap of the event.
Event Agenda
View the full program and speakers for the event.
Event Booklet
Event booklet containing agenda, speaker bios and event participants.




Feature 1
Lorem ipsum dolor sit amet, consectetur adipiscing elit. Vestibulum ac luctus nisi, porta molestie nunc. Pellentesque posuere mollis est, nec fermentum mauris pellentesque eget. Nulla faucibus orci eget neque facilisis elementum

Feature 1
Lorem ipsum dolor sit amet, consectetur adipiscing elit. Vestibulum ac luctus nisi, porta molestie nunc. Pellentesque posuere mollis est, nec fermentum mauris pellentesque eget. Nulla faucibus orci eget neque facilisis elementum

Feature 1
Lorem ipsum dolor sit amet, consectetur adipiscing elit. Vestibulum ac luctus nisi, porta molestie nunc. Pellentesque posuere mollis est, nec fermentum mauris pellentesque eget. Nulla faucibus orci eget neque facilisis elementum

Feature 1
Lorem ipsum dolor sit amet, consectetur adipiscing elit. Vestibulum ac luctus nisi, porta molestie nunc. Pellentesque posuere mollis est, nec fermentum mauris pellentesque eget. Nulla faucibus orci eget neque facilisis elementum

Feature 1
Lorem ipsum dolor sit amet, consectetur adipiscing elit. Vestibulum ac luctus nisi, porta molestie nunc. Pellentesque posuere mollis est, nec fermentum mauris pellentesque eget. Nulla faucibus orci eget neque facilisis elementum

Feature 1
Lorem ipsum dolor sit amet, consectetur adipiscing elit. Vestibulum ac luctus nisi, porta molestie nunc. Pellentesque posuere mollis est, nec fermentum mauris pellentesque eget. Nulla faucibus orci eget neque facilisis elementum

Feature 1
Lorem ipsum dolor sit amet, consectetur adipiscing elit. Vestibulum ac luctus nisi, porta molestie nunc. Pellentesque posuere mollis est, nec fermentum mauris pellentesque eget. Nulla faucibus orci eget neque facilisis elementum

Feature 1
Lorem ipsum dolor sit amet, consectetur adipiscing elit. Vestibulum ac luctus nisi, porta molestie nunc. Pellentesque posuere mollis est, nec fermentum mauris pellentesque eget. Nulla faucibus orci eget neque facilisis elementum

Feature 1
Lorem ipsum dolor sit amet, consectetur adipiscing elit. Vestibulum ac luctus nisi, porta molestie nunc. Pellentesque posuere mollis est, nec fermentum mauris pellentesque eget. Nulla faucibus orci eget neque facilisis elementum

Feature 1
Lorem ipsum dolor sit amet, consectetur adipiscing elit. Vestibulum ac luctus nisi, porta molestie nunc. Pellentesque posuere mollis est, nec fermentum mauris pellentesque eget. Nulla faucibus orci eget neque facilisis elementum

Feature 1
Lorem ipsum dolor sit amet, consectetur adipiscing elit. Vestibulum ac luctus nisi, porta molestie nunc. Pellentesque posuere mollis est, nec fermentum mauris pellentesque eget. Nulla faucibus orci eget neque facilisis elementum

Feature 1
Lorem ipsum dolor sit amet, consectetur adipiscing elit. Vestibulum ac luctus nisi, porta molestie nunc. Pellentesque posuere mollis est, nec fermentum mauris pellentesque eget. Nulla faucibus orci eget neque facilisis elementum