2020 Benchmarking Trends: Diseases of the Digestive System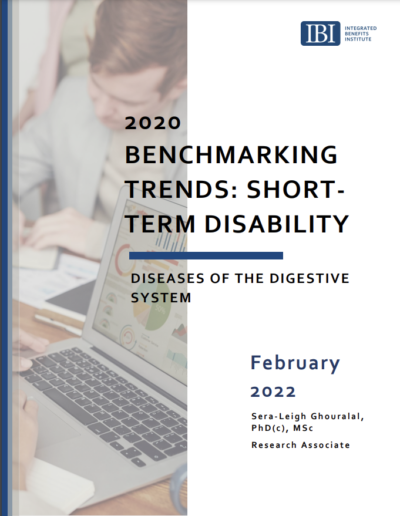 IBI's Disability and Leave Benchmarking database is the nation's largest dataset of claims from employer-sponsored short-term disability, long-term disability, federal family and medical leave, and Workers' Compensation benefits programs.
Data analysis from IBI's Benchmarking Trends Report for 2020 revealed an increase of short-term disability (STD) claims for digestive diseases. This was the second most prevalent diagnosis among all STD claims, with over 200,000 thousand claims.
View Report