2020 Benchmarking Trends: Short-Term Disability and Long-Term Disability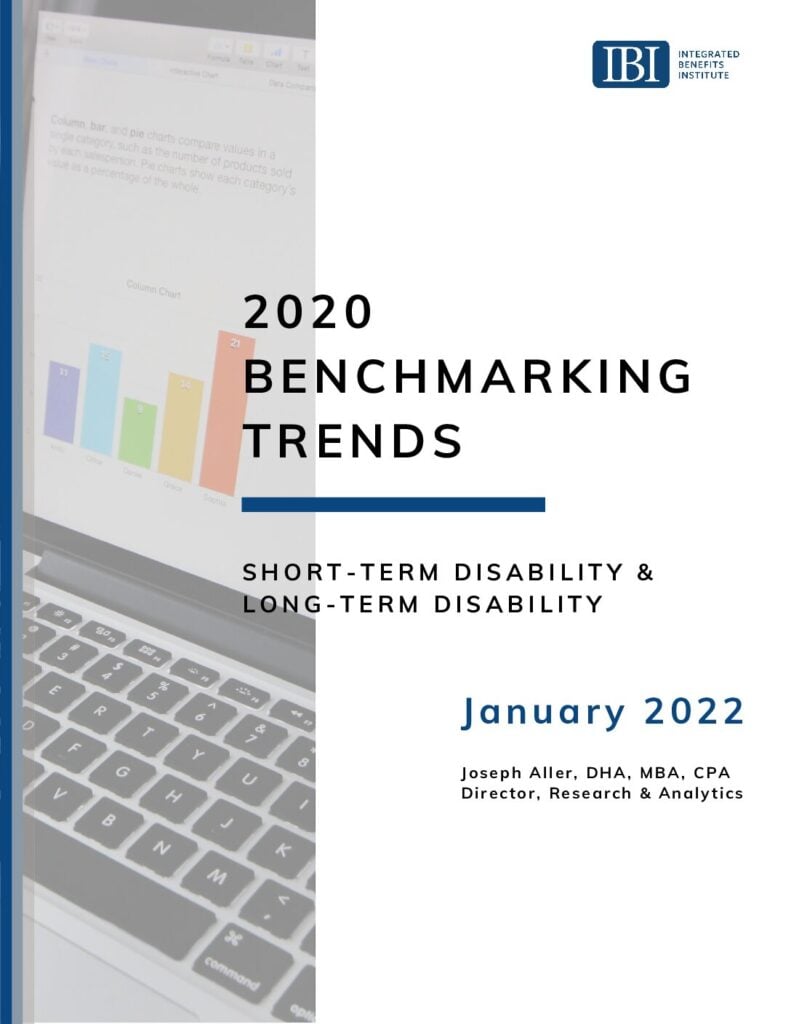 IBI's Disability and Leave Benchmarking database is the nation's largest dataset of claims from employer-sponsored short-term disability, long-term disability, federal family and medical leave, and Workers' Compensation benefits programs.
Industry Benchmarking reports for calendar year 2020 are now available.
This year's benchmarks are based on our largest, most comprehensive dataset ever:
Thirteen carriers and TPAs provided 10.6 million claims
More than 100,000 employer policies
Nearly 1,000 SIC industry codes


Highlights
Diseases of the musculoskeletal system and connective tissue is the number one condition identified in IBI 2020 benchmarking driving short-term disability claims with almost 300,000 claims, accounting for almost 15% of the new 2020 STD claims. This includes conditions such as soft tissue disorders, muscle disorders, and joint disorders.
Two industry sectors, Services and Wholesale Trade, both had a year-over-year percentage decrease in short-term disability claims per 100 greater than the overall average decrease experienced across all US sectors.
Neoplasms is the number two condition identified in IBI 2020 benchmarking driving long-term disability claims, with approximately 59,000 claims, accounting for 14% of the new LTD 2020 claims.
Finance, Insurance, and Real Estate had a substantial year over year increase in prevalence of LTD claims.
View Report