Health and Wellbeing for the Remote & Hybrid Workforce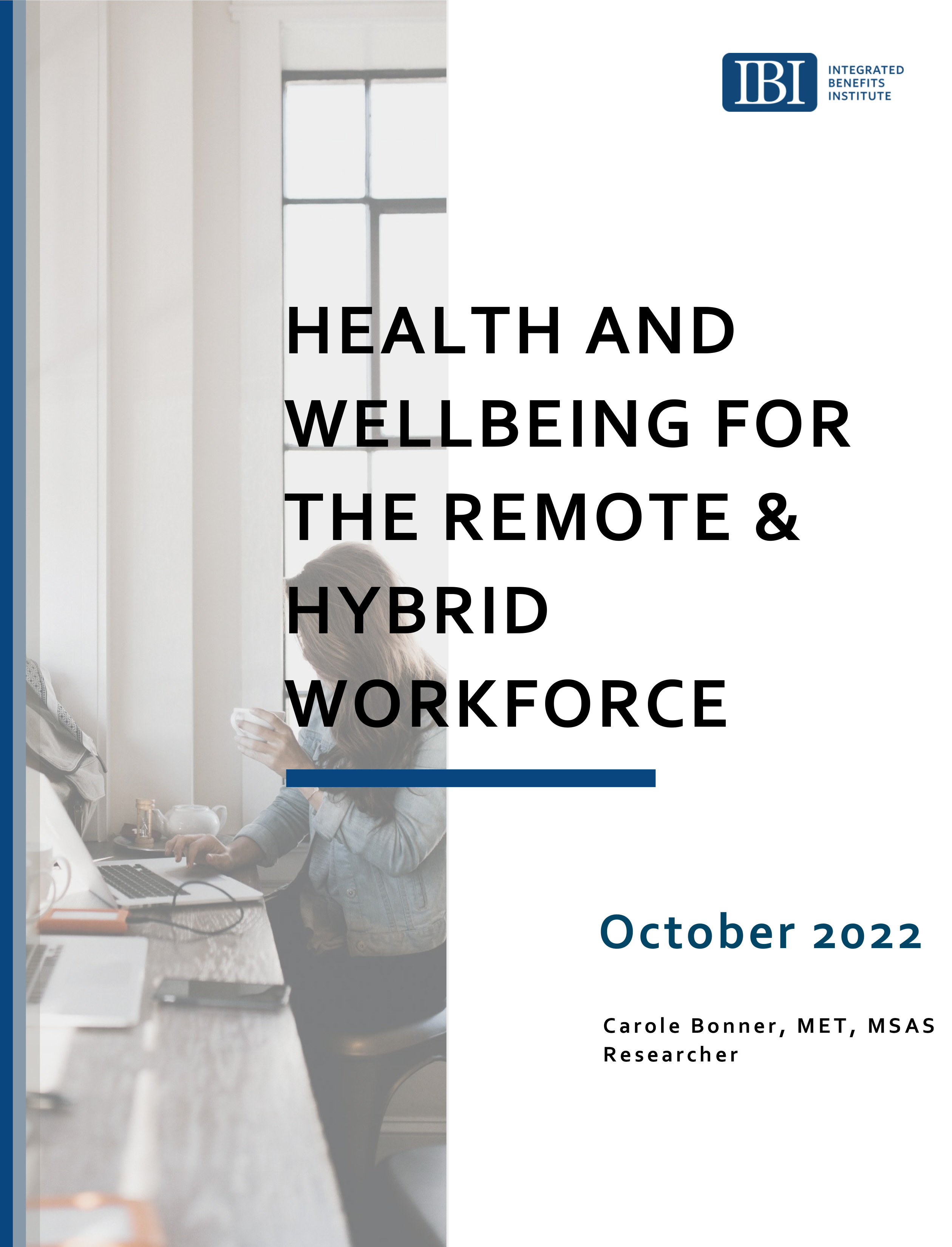 Navigating a remote or hybrid workforce strategy is a top challenge for many employers, as studies show that the number of employees who are choosing to work from home has risen sharply since 2020. To help employers better understand the challenges that American workers face in a hybrid/remote work environment, the Integrated Benefits Institute analyzed data on the successes and challenges faced by employees.
According to data from the Pew Research Center's American Trends Panel, employees who work remotely or in a hybrid environment indicate that they are more productive (21.8%), more satisfied (20.7%), and more highly engaged (50.8%). That's not to say there aren't challenges. Many employees are battling for a home office space (23%), constant interruptions (43%), slow internet connections, isolation, a house in disarray, and a seemingly endless workday. Twenty seven percent find it harder to balance work and family responsibilities, nearly half report spending too little time with their children under 18, and 40% indicate that they spend too little time with their spouse. Some remote workers also feel disconnected from their colleagues (30%).
IBI also spoke to corporate health benefits professionals in a 60-minute focus group discussion, and common themes emerged on how best to support employees in a hybrid or remote environment.
View Report